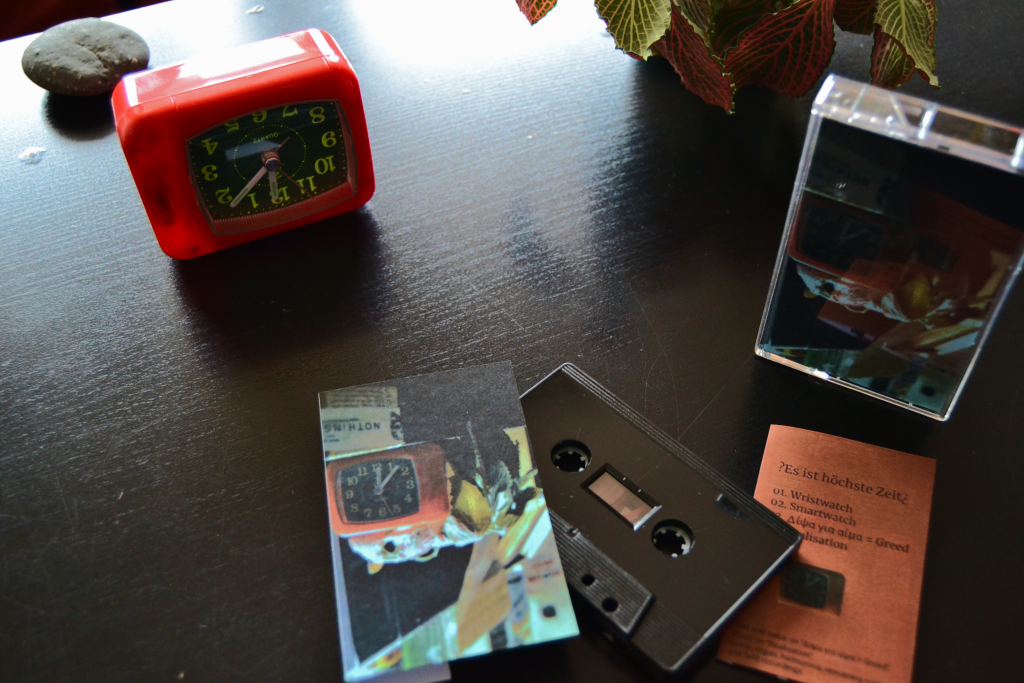 ---
Fließgewässer is an intentionally mysterious, playful ambient/experimental music project.
¿Es ist höchste Zeit? are all analog lo-fi recordings of guitar, organ, harmonica and voices using just a Zoom H4N recorder.
The guitar riffs and harmonica sounds I have recorded in Berlin in September 2018 without having thought of a purpose for them at that point.
In essence this recording is a collage of these recordings with overdubbings of organ improvisations and voices made in October 2018.
---
Involved in ¿Es ist höchste Zeit?:
Orestis – text and voice on Δίψα για αίμα = Greed.
Silvia – voice on Realisation.
Heinzel – guitar, organ, harmonica, remaining voices and field recordings.
---
Pressing Info:
Black tape.