"Fließgewässer" is intentionally mysterious, playful ambient/experimental music, originated from random conversations on unexplored lands, indigenous cultures, climate change and a generally uncertain future.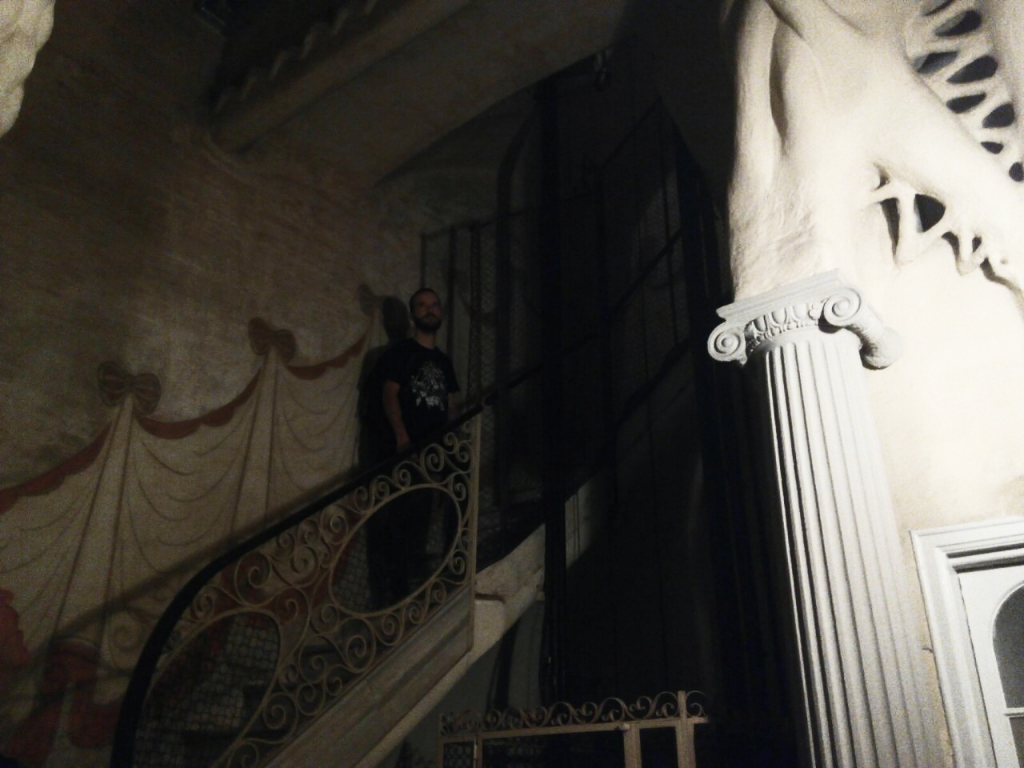 ---
I'm planning my next trip and this is the routing and concerts and I still need help with some gigs:
10.03. Mouton Noir – Montpellier, fra
13.03. Tearoom e.V. – Stuttgart, ger
18.03. Setzkasten – Wien, aut
19.03. MANYI – Kulturális Műhely – Budapest, hun
20.03. Dom B612 – Novi Sad, srb
24.03. Ziza – Banja Luka, bih
26.03. NKC – Niš, srb
27.03. KC Grad – Belgrade, srb
01.04. SCDunja – Skopje, mk
02.04. Bookva – Skopje, mk
03.04. Valhalla – Kumanovo, mk
04.04. Kanal 103 – Skopje, mk
16.04. Lofos kasteli squat – Chania, gre
11.05. ХАЛЕ 3 – Varna, bg
12.05. Absinthe House, Plovdiv, bg
13.05. Fabrika Avtonomia – Sofia, bg
21.06. CK13 – Novi Sad, bg
08.06. Mouton Noir – Montpellier, fr as Fließgewässer y Ivette Díaz​-​Espín
Feel free to let me know if you want to set up something or hang out along the way!
---
---
Ακούσματα Απομόνωσης _α collaborations released via krimskramz and alibikonkret on 20/03/2022:
Ακούσματα Απομόνωσης _α includes these collaborations from Spring 2020.

Hussein Mahmoud / Fließgewässer – Yol
Hussein Mahmoud was one of the influences for making the Fließgewässer "Firat | Dîjla" Tape, now they were finally able to get in touch again after more than four years and for the beginning here's their first collaboration.
"A way" to open the tape with a song named after the movie "Yol" from Yılmaz Güney.
Made with guitar, flute, violin, casio, syntesizer, a pot and samples.
Joss / Fließgewässer – Quedate en casa
was recorded using a crackle box in order to manipulate a radio signal, a synthesizer, a casio, a violin and a vaina on March 13 2020 – one day before Spain has declared the "State of Alarm".
On the radio we're able to listen to complaints about certain first world problems like not being able to go to the football stadium during a global pandemic.
Avenue de la lumière / Fließgewässer – Quarantine boredom
has accrued due to Avenue de la lumière's (one of Fließgewässer's oldest friends) first spontaneous recording in a long time, provoked by boredom – another first world problem, wrapped in a beautiful and minimalistic video he made.
Fließgewässer felt the urge of ripping it and recording additional stuff (some "percussion", synth, violin and glockenspiel), doing a spontaneous unheralded collaboration just for themselves.
Luckily Avenue de la lumière liked the idea, so this became a part of the cassette.
Rosa / Fließgewässer – Geppetta
"Geppetta" is the name of this soundtrack but also represents Rosa building robots using old coffee makers. It's an intimate improvisation with synth loops and Rosa having recorded the sound of glasses filled with water, since she didn't have instruments at home at that moment in April 2020.
After that Artur Novak and Rosa made a short movie about a day in the robots life.
alibikonkret / Fließgewässer – Kinderzimmer
Recordings of alibikonkret's broken gear were the playground for Fließgewässer's overdubs, connecting and mixing two separate ideas into one.
"Kinderzimmer" relates to early moments of playful explorations with instruments and gadgets unknown to these two boys during a phase of intense living together at Plaça Llibertat.
Misty / Fließgewässer – schöne aber unerwünschte Aussichten
Misty crafted this base and together with Fließgewässer they could process and express the unwanted current perspectives everyone was faced with during May 2020. Manipulated guitar, synth, violin, flute and mutan synth recordings.
afraidofmessages / Fließgewässer – Der Wolf hat's verstanden
This was one of afraidofmessages' first recordings ever released. Between the two of them guitars, voices, a flute, violin and adtional objects have been used to create this dreamy atmosphere.
Goran Loncarevic / Fließgewässer – Okretnica meeting point
In the last week of May 2020, this song was released and Goran and Fließgewässer would have played their second gig together in Žiža, Banja Luka and after would have played a tour through Macedonia, Greece and Serbia. Instead they could do this collaboration.
Fließgewässer – Tief
"Tief" is one of the darkest and noisiest things Fließgewässer has recorded yet.
What came out here is telling its story, the base was a recording of a dying Casio, Fließgewässer trying to influence it but it was basically doing whatever it wanted, later improvised overdubs with synthesizer, violin and flute, accompanied by manipulated radio broadcasts.
---
For example:
---
Firat | Dîjla Tape was released on Otomatik Muziek on 21/04/2020:
"I think I've recorded the improvised bases with the Prologue almost a year ago, not even using an interface or something, since I just received the synthesizer and didn't really have equipment except a zoom, recording simply the synthesizer plugged into our hi-fi system haha"
After that "An impromptu session with Marta Morant on clarinet and Nicolas Dobson on drums that started after watching a documentary on the ruthless building of dams in south-east Anatolia by Turkey's demagogic president Reccep Tayyip Erdogan, with additional synth work overdubbed afterwards, turned into a stream of free-flowing new age sounds with references to anatolian folk music popping up here and there, tender percussion improvs and refined clarinet expressions.
The sole track on the B-side of the tape – "Below the stork's nest" – is a sombre elegy, alternating between an endless dulcimer rite, surfacing field recordings, a trumpet resembling the cornet work of Cosey Fanni Tutti and: a violin. The original version of "Firat | Dîjla" featured a lot of quotes from the BBC-produced documentary "So Water is Turkey's Oil". Shying away from the fear of copyright infringements, we asked Heinzel to remove them; about half a day later, in true Fließgewässer fashion, he sent a whole new set of files with him playing a deranged violin instead of the original quotes. That was the final point, the being-struck-by-lightning-moment when we knew this one was perfectly finished. Glimpses of Hassell's fourth-world music spelled out over european post-industrial music like Coil, and, within the flushes of deeply honest consternation which interweave the whole recording, a very political set of songs." – Franz Joseph Kaputt
---
Fließgewässer / Ivette Díaz​-​Espín – Enllaç Tape and Fanzine

"Die muffigen Tage sind vorbei" was the first time we tried to jam with poetry, our voices with background ambience (an open window), a casio, a trumpet and a looper after having participated improvising in an open mic session.
This lead to creating the album "Enllaç", an improvised experimental ambient record, which has been duplicated on 100 tapes by EDisco in Portugal and was released by Formes Diverses de Vida and Krimskramz.
"Besides our voices we mainly used a Casio SA-1, looper, trumpet, violin, contact microphone, cirrus spatial-temporal modifier and some field recordings."
The cassette is acompanied by a fanzine of 7 small chapters, made up from the poems and illustrations, printed by Yosil here in Hospitalet.
---
Concerts
Here's a video from Pau on the first tour in 2019:
---
Older Releases:

"Kurobe" tape are the first attempts of creating these atmospheres, where the river becomes a metaphor of an imaginary journey in time and space.

Involved in "Kurobe":
Silvia – packaging.
Heinzel – recordings.

Available as black tape with unique embroidery on black cotton, 200 gr metallic paper, inlay print on 170 gr grey paper here.

Kurobe has been released in August 2018.

This second release "Sonstige I" consists of miscellaneous sounds, field recordings from Siurana (a small village in Catalonia), Πλατύκαμπος (a small village in Greece) and a jam from Αθήνα (Greece), blazoned with midi-sounds.

Involved in "Sonstige I":
Menelaos – guitar on "Πλατύκαμπος και Αθήνα νύχτα".
Matthias – drums on "Πλατύκαμπος και Αθήνα νύχτα".
Heinzel – midi/field recordings.

Available on black tape here.

Sonstige I has been released in October 2018.

The focus of this release are recycled old recordings, which have been wrapped up in spherical midi-sounds and underlined with rainy field recordings.

Involved in "Recycling I":
Matthias – pedals on "Habitación mediana".
Silvia – midi piano on "Emilia Est".
Adrián – higher organ melodies on "Floridablanca".
Andreu – accompanying commentary on "Floridablanca".
Matthias – guitar on "Habitación pequeña".
Heinzel – remaining instruments, midi- and field recordings.

Available on recycled tapes with covers made from toilet paper rolls in two variations here.

Recycling I has been released in November 2018.

"?Es ist höchste Zeit¿" are all analog recordings of guitar, organ, harmonica and voices using just a Zoom H4N recorder. The guitar riffs and harmonica sounds have been recorded in Berlin in September 2018 without having thought of a purpose for them at that point. In essence this recording is a collage of these recordings with overdubbings of organ improvisations and voices.

Involved in "?Es ist höchste Zeit¿":
Orestis – text and voice on "Δίψα για αίμα = Greed".
Silvia – voice on "Realisation".
Heinzel – guitar, organ, harmonica, remaining voices and field recordings.

Available on black tape here.

?Es ist höchste Zeit¿ has been released in January 2019.
---

Winter Ambient 1 is an improvisation with a Korg Minilogue, I've had borrowed from Rafel (thanks again!) from February 2019. Besides that you can hear some balcony recordings playing back construction work sounds.

Winter Ambient 2 is an improvisation with a Korg Prologue from February 2019. Besides that you can hear some recordings of waves at los gigantes and from our balcony.

Winter Ambient 3 is an improvisation with a Korg Prologue from February 2019. Besides that you can hear some recordings from the Anemone Geysers and the Grand Geyser, which are in the public domain as "Yellowstone National Park Sound Library" by "National Park Service" and recordings from our living room.

"Winter Ambient" has been uploaded in March 2019.
---
These almost 30 minutes of music resulted from a not even 3 minute long beat Alicia (Glitchgirl) sent me. This beat is implemented in Part 2.
Alltogether Hinterwäldler flush is an ambient/drone improvisation based on the atmosphere of the original beat created by Glitchgirl using mainly a Prologue synthesizer, somewhere hidden a Thomas Californian organ and additional recordings made with a Zoom H4N.
Part 2 was released on Glitchgirl's compilation DESPACITO V3.
Compilation of international underground artists produced by Glitchgirl and Glitchgirl covers produced by other artists!
"The idea of this completely DIY compilation is to visibilize the artists that Glitchgirl likes, to motivate who just started to play or are not known, to challenge the creativity of artists that had stopped playing or played less music lately, to learn from the rest and to have a good time. Well. It's mainly about having fun, isn't it?
(ALSO A R T & F R I E N D S H I P)"
Here's the full compilation:
glitchgirl.bandcamp.com/album/despacito-v3
---

"Klinker auf XLR" by Zement.
Among many other interesting projects, Fließgewässer participated in this release by reinterpreting the song "C2S" from their album "Klinker".

Here's the full record:
https://verydeeprec.bandcamp.com/album/klinker-auf-xlr

Available on tape here.

Has been released in November 2019.
---

All Creative Commons material: Attribution 3.0 Unported (CC BY 3.0)
Some (but few) rights reserved. Feel free to get in touch: fliessgewaesser@krimskramz.com
---

Tapes: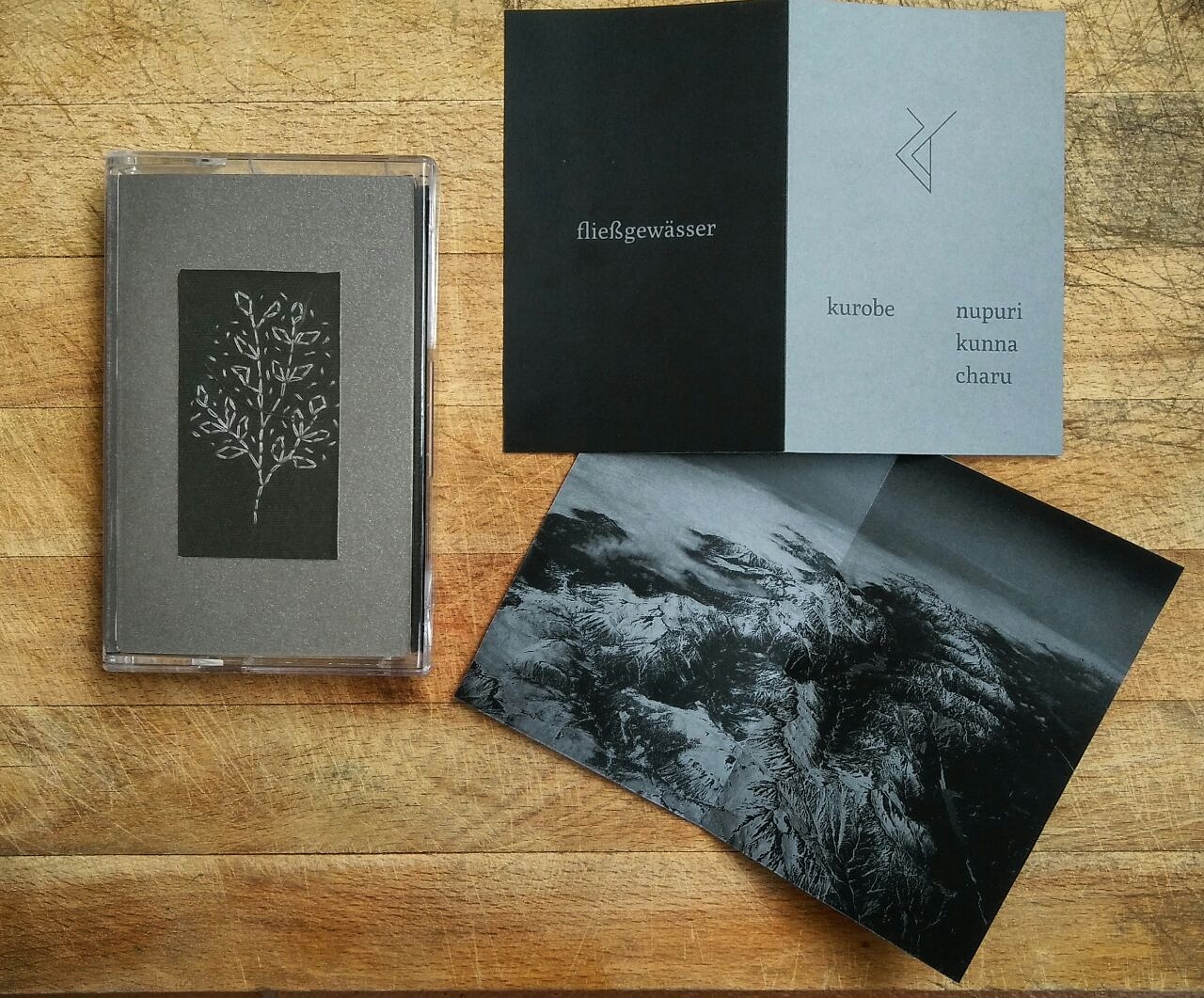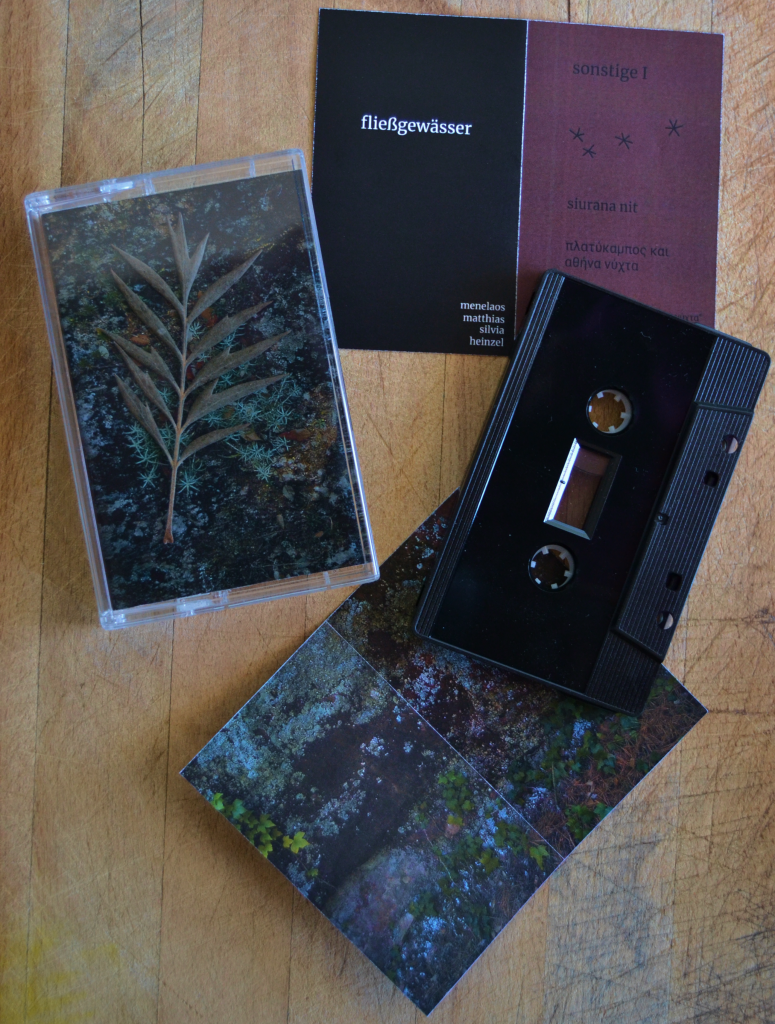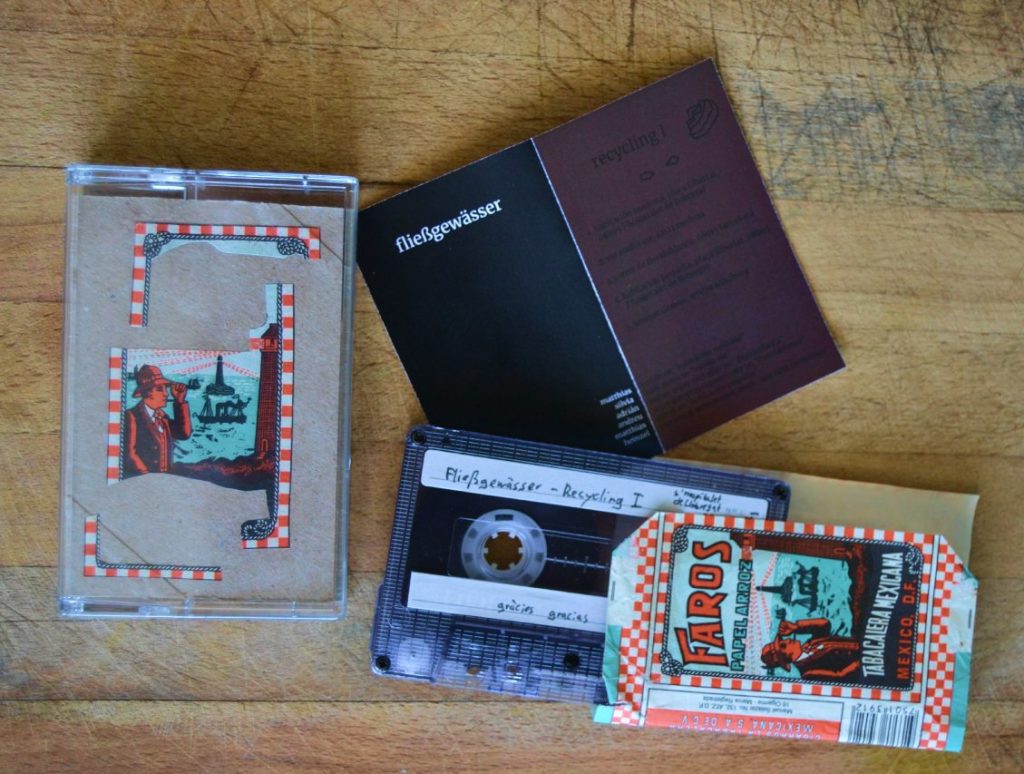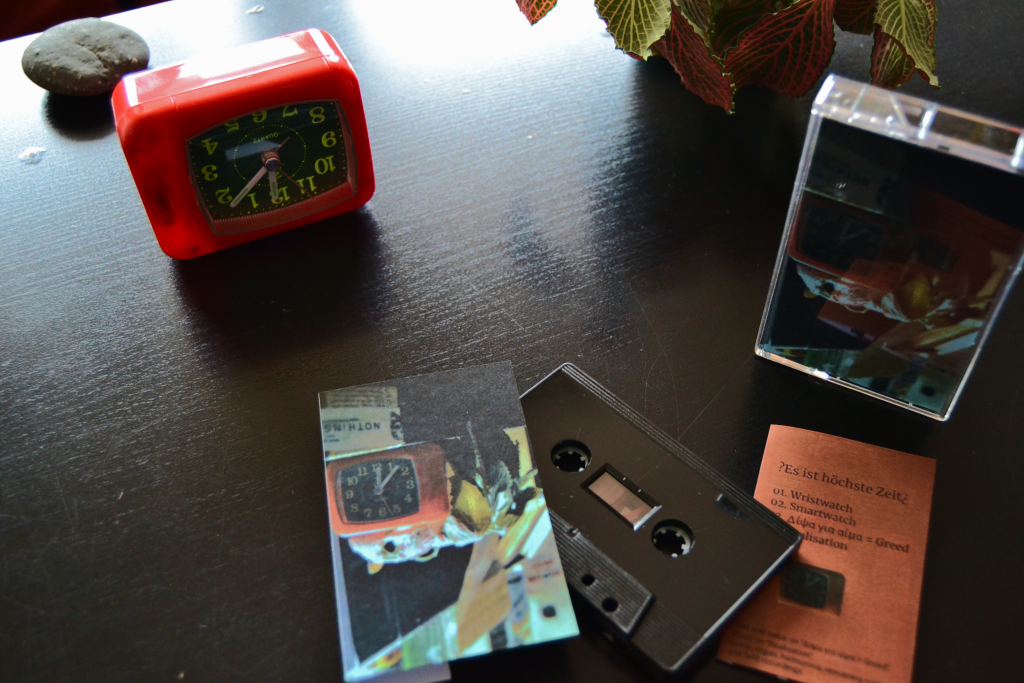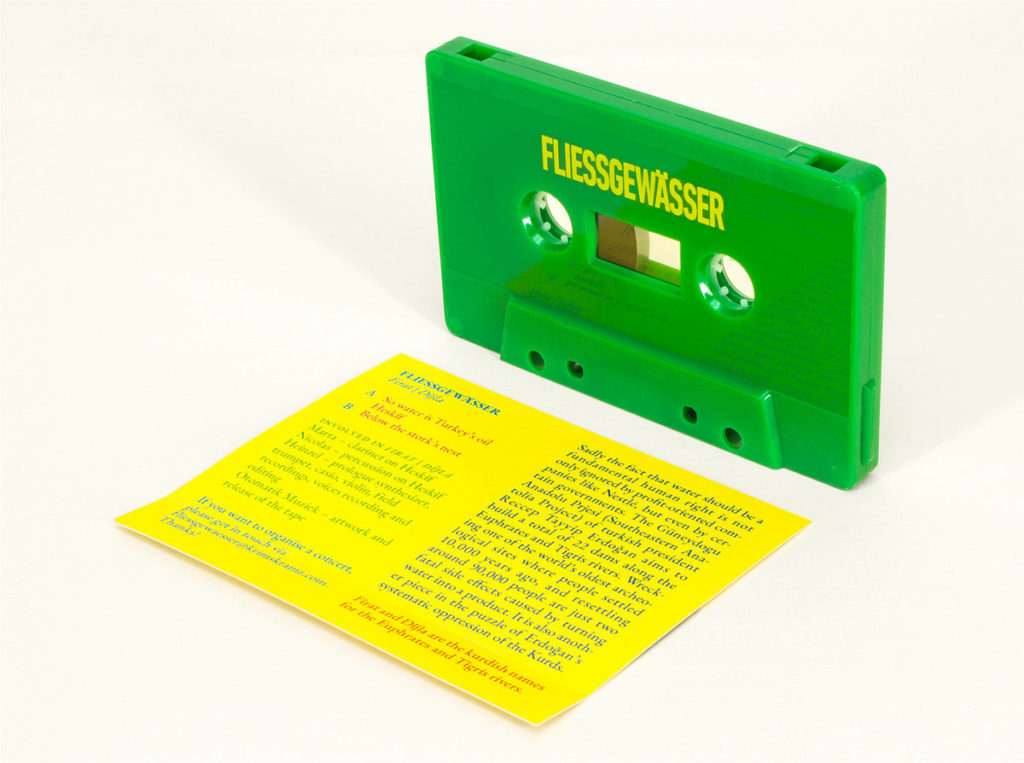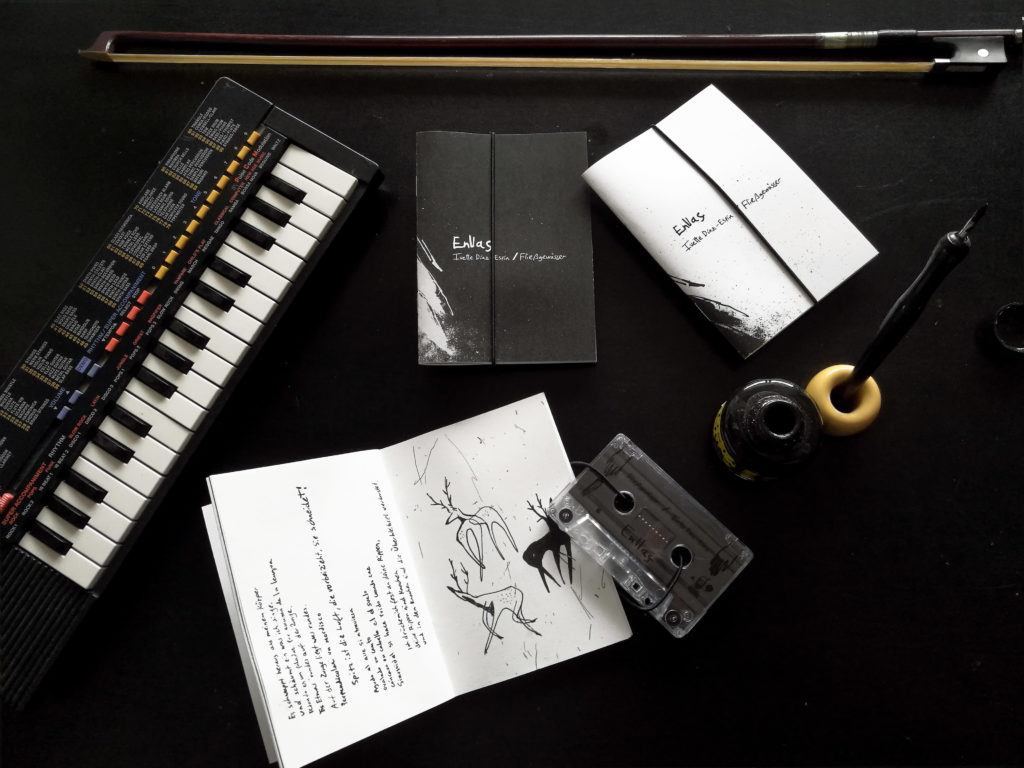 ---