"Die muffigen Tage sind vorbei" was the first time we tried to jam with poetry, our voices with background ambience (an open window), a casio, a trumpet and a looper after having participated improvising in an open mic session.
This lead to creating the album "Enllaç", an improvised experimental ambient record, which has been duplicated on 100 tapes by EDisco in Portugal and will be released by Formes Diverses de Vida and Krimskramz once we were able to print the final zine, let's see when we will be able to finish and release this, considering C-19.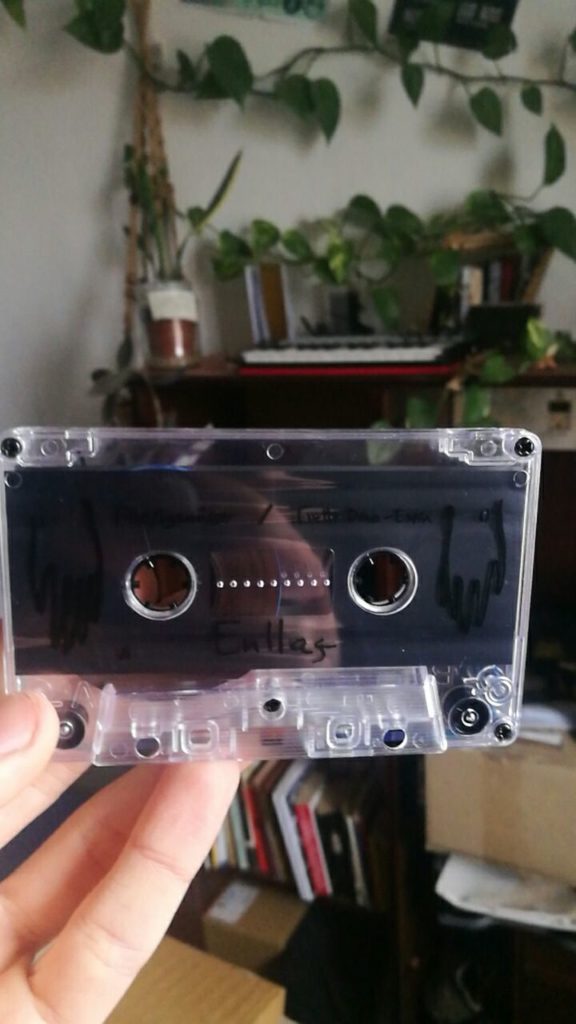 "Tropfsteinhöhle" and "On top of a melting glacier" are the two Interludes from this tape and fanzine collaboration of Ivette Díaz Espín (la raya ilustrada) and Heinzel (Fließgewässer).
"Besides our voices we mainly used a Casio SA-1, looper, trumpet, violin, contact microphone, cirrus spatial-temporal modifier and some field recordings."