Lungern is a DIY punk band from L'Hospitalet de Llobregat, Spain consisting of Matthias, Orestis and Heinzel.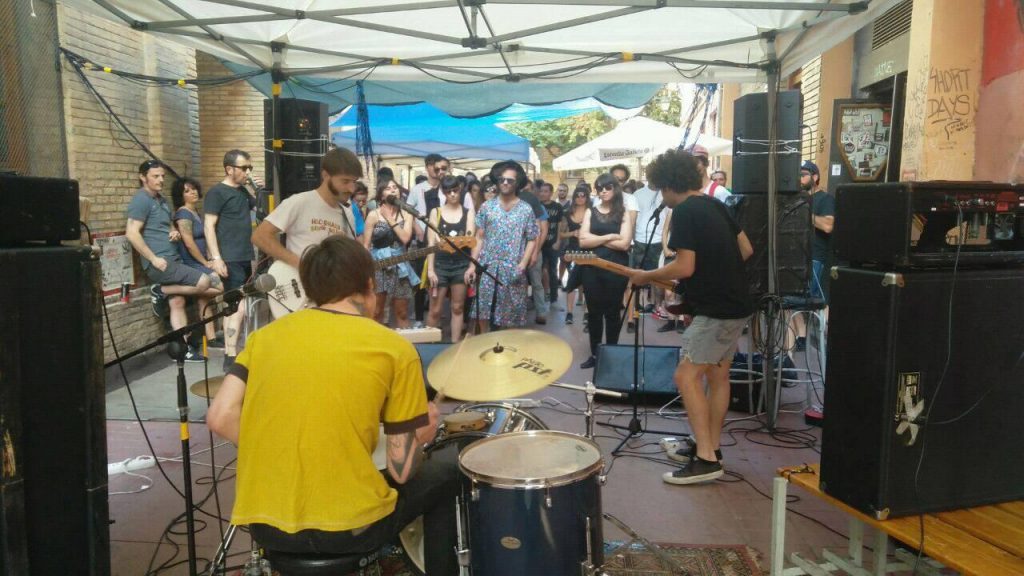 ---
In October 2017 they started rehearsing and recorded jams for themselves, but two of them you're able to listen below.
In June 2018 they recorded and released a Demo Tape.

recorded stuff are two of countless spontaneous rehearsal space recordings.

"erstellt am 11.03.2018" we jammed on Sunday the 11th of March 2018.
"surgió viernes 13." happened/we jammed on Friday the 13th of April 2018.

It can be found on the B-Side of the Demo Tape.

Àngel recorded this Demo with us in our rehearsal space in Sants on the 3rd of June 2018.
Silvia made the tape design with us in our living room in La Florida on the 6th of June 2018.
Krimskramz released the tape with us in all barrios on the 7th of June 2018.

Order your tape here.
---
Now Matthias is living in Berlin, Oresti in Athens and Heinzel in Barcelona.
No idea when we will be able to play again.
---
We'll play our next concerts in the beginning of August 2019 in Würzburg, Hamburg, Cuxhaven, Itzehoe in Germany and still need help with one show in East Germany, one in West Germany and one in Berlin.
Thanks
---
Past concerts:
08.06.2018 Sant Feliu de Guíxols
16.06.2018 Zaragoza
21.07.2018 Würzburg
09.09.2018 Athína
02.04.2019 Sant Feliu de Guíxols
03.04.2019 Madrid
04.04.2019 Zaragoza
05.04.2019 Bilbao
07.04.2019 L'Hospitalet de Llobregat
05.08.2019 Berlin
06.08.2019 Würzburg
08.08.2019 Hamburg
09.08.2019 Cuxhaven
10.08.2019 Itzehoe

---
Tapes: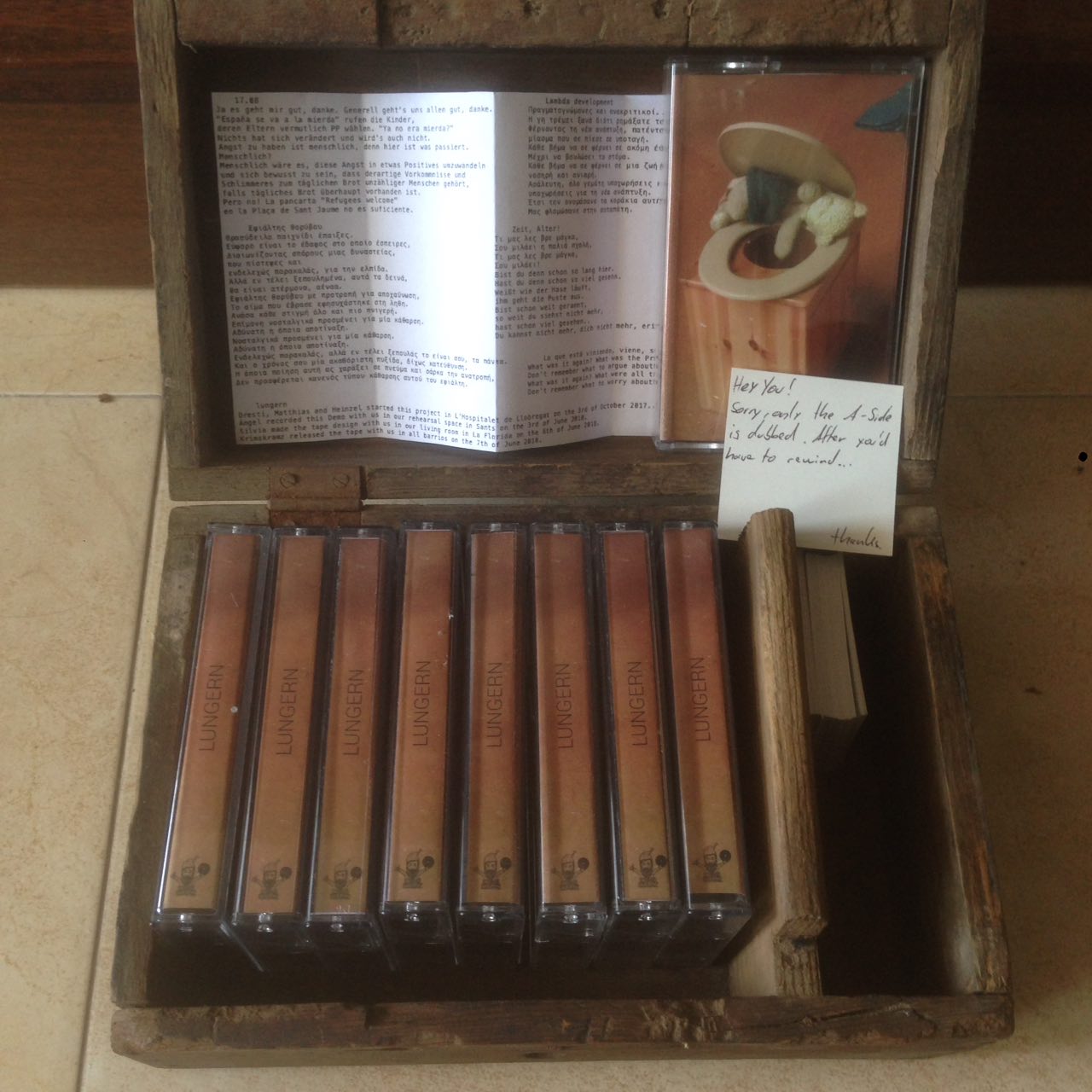 Order the Demo Tape here.