Lungern is a DIY punk band from L'Hospitalet de Llobregat, Spain consisting of Matthias, Orestis and Heinzel.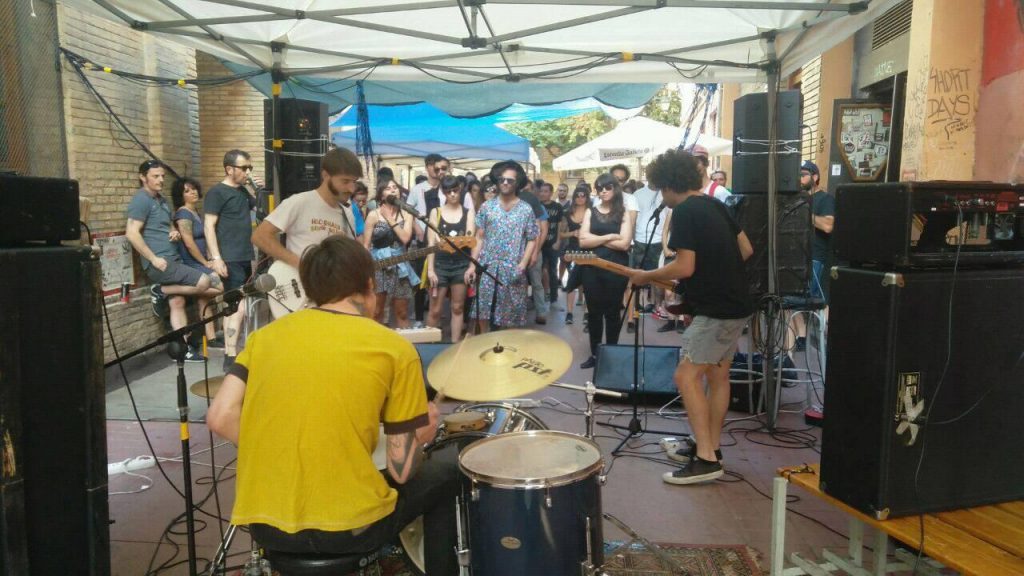 ---
Cities we've played in:
Sant Feliu de Guíxols, es; Zaragoza, es; Würzburg, de; Athens, gr; Madrid, es; Bilbao, es; L'Hospitalet de Llobregat, es; Berlin, de; Würzburg, de; Hamburg, de; Cuxhaven, de; Itzehoe, de;
---
In October 2017 they started rehearsing and recorded jams for themselves, but two of them you're able to listen below.
In June 2018 they recorded and released a Demo Tape.

recorded stuff are two of countless spontaneous rehearsal space recordings.

"erstellt am 11.03.2018" we jammed on Sunday the 11th of March 2018.
"surgió viernes 13." happened/we jammed on Friday the 13th of April 2018.

It can be found on the B-Side of the Demo Tape.

Àngel recorded this Demo with us in our rehearsal space in Sants on the 3rd of June 2018.
Silvia made the tape design with us in our living room in La Florida on the 6th of June 2018.
Krimskramz released the tape with us in all barrios on the 7th of June 2018.

Order your tape here.
---
Now Matthias is living in Berlin, Oresti in Athens and Heinzel in Barcelona.
No idea when we will be able to play again.
---
---
Past concerts:
---
Tapes: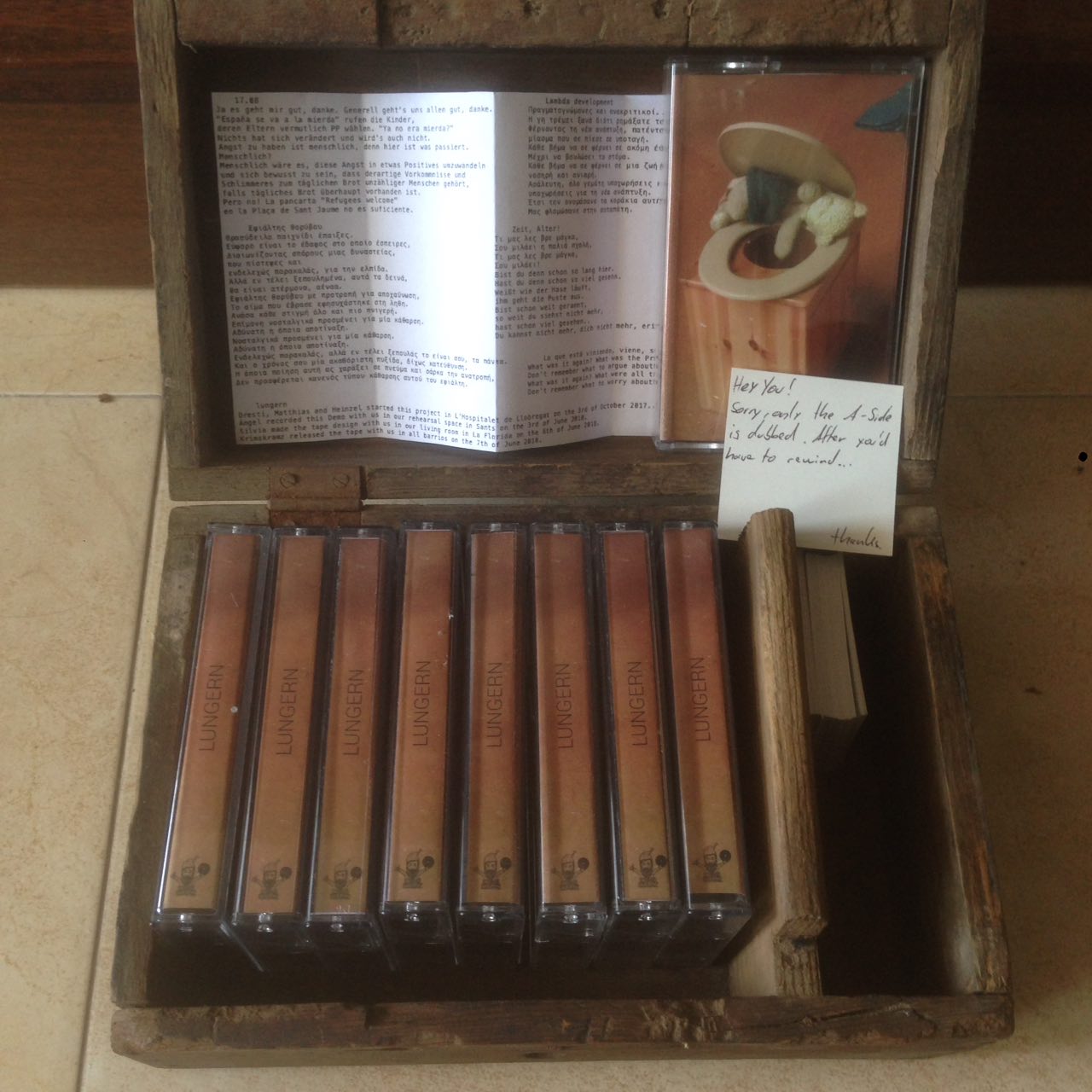 Order the Demo Tape here.