Bicíclope is a group of sonically expanded bikes.
For now consisting of Lola, Orbea, Rocky and Rhino. More bikes will mutate.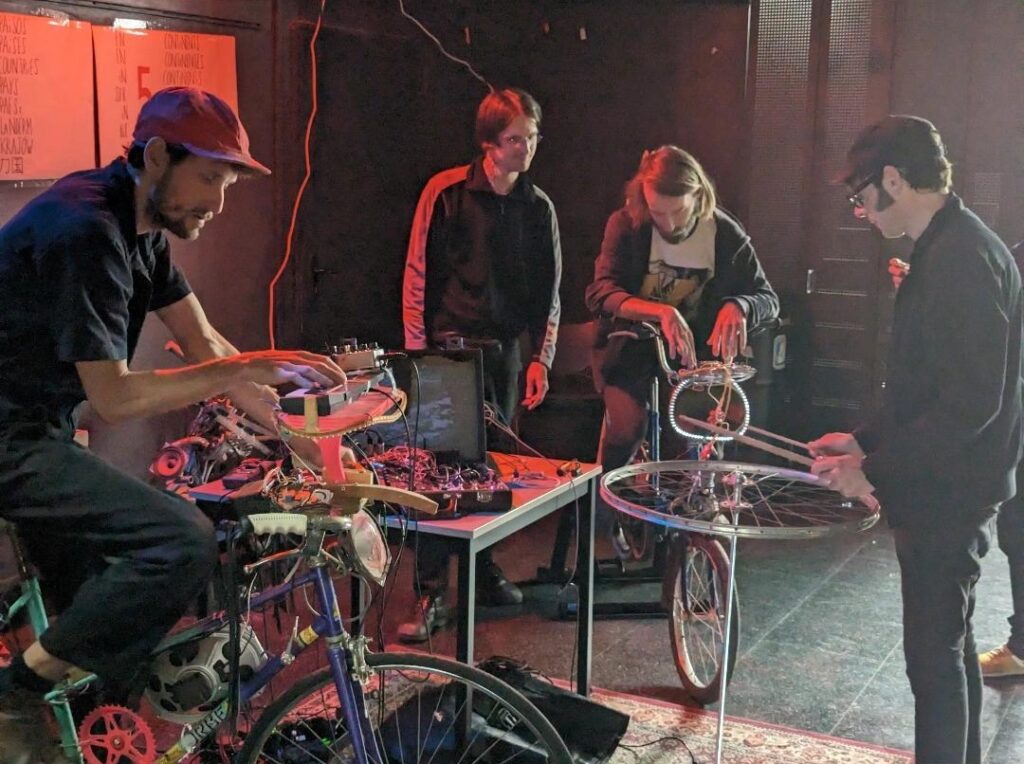 First workshops/presentations:
10.05. Taller de Biciosxs – Barcelona
11.05. Dinamo Espai – Barcelona
13.05. Aniversario de Ojalá Estë Mi Bici, Ateneu de 9Barris – Barcelona

Collaboration between Setzkasten, Mutan Monkey, Dinamo Espai and Krimskramz.
---
Joybikes & the allfactorial wormholes
The Dynamo driven Sound Machines went Nowhere – a Festival in the Spanish Monegros Desert – in June 2022.
A temporary workshop was set up in the Glitch barrio.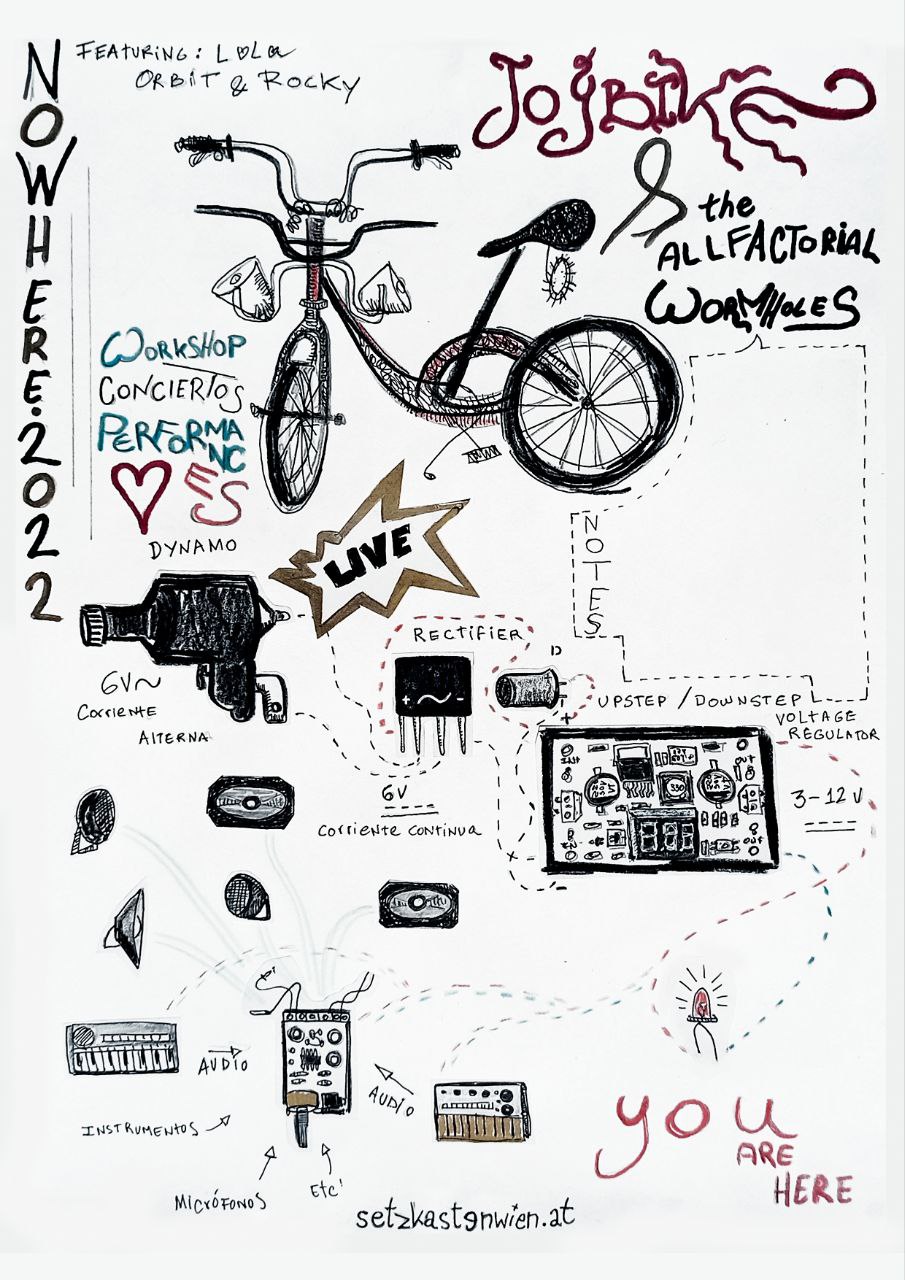 Collaboration between Setzkasten & Krimskramz. Drawing/Explanation by Ivette Díaz-Espín.
---
Travels with Lola: