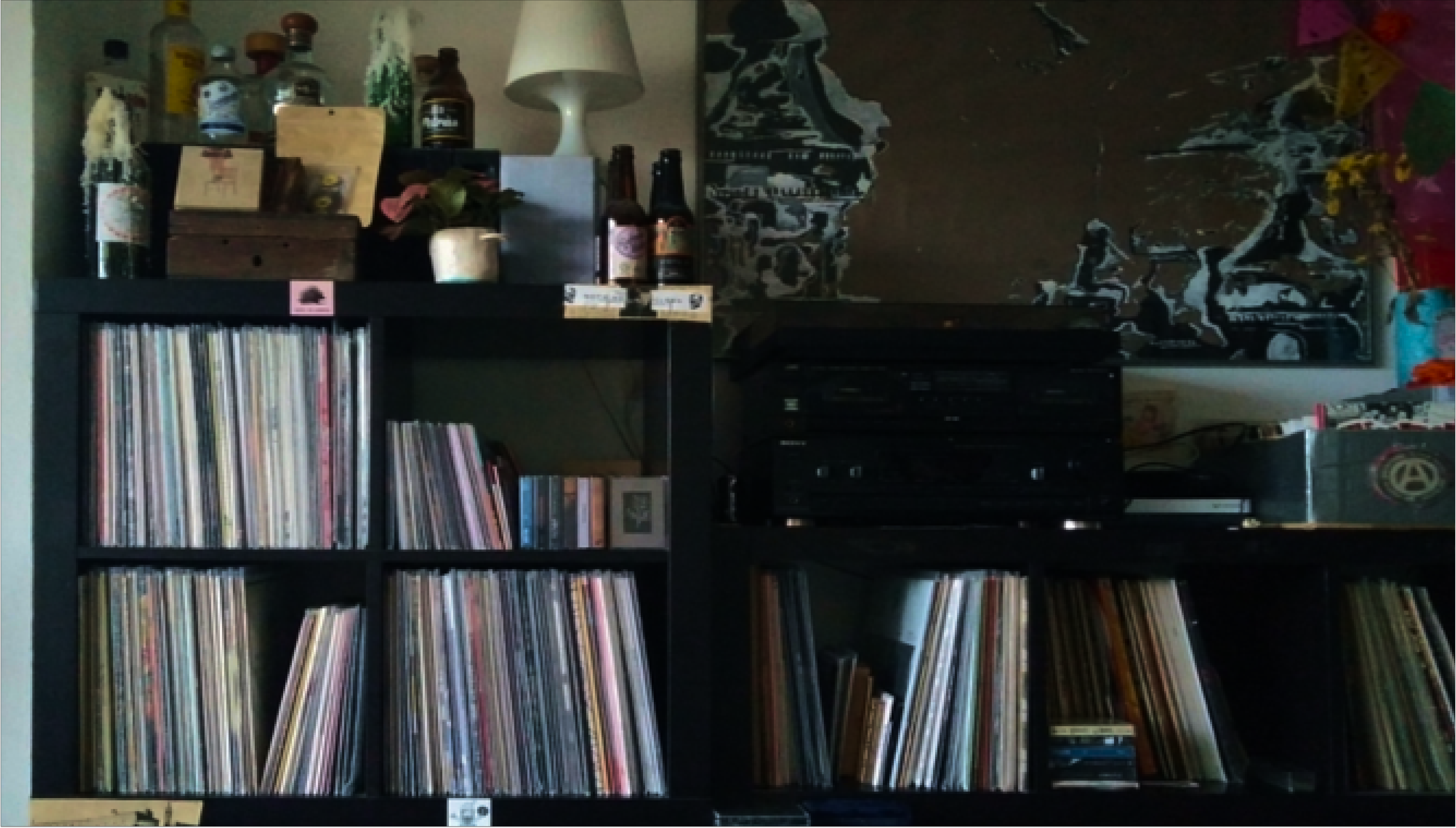 Thanks for visiting this page! It is the home of Krimskramz, a DIY label offering records and additional objects.
It has been founded in the beginning of 2015 in Würzburg, Germany and has been relocated to Barcelona in the end of 2015.
Originating in a Hardcore/Punk/Emo background Krimskramz already incorporates more than just these genres and for example gives home for more Avant-garde, Noise, Ambient and Folk music, sticking to the DIY/DIT spirit of the above mentioned background.
---
2022_

I'm planning my next trip and these are the confirmed concerts for now:
04.03. La Saleta – Lleida as Teresa C. F. R.
05.03. Arrebato – Zaragoza as Teresa C. F. R.
13.03. Tearoom e.V. – Stuttgart as Fließgewässer
18.03. Setzkasten – Wien as Fließgewässer
19.03. MANYI Kulturális Muhely – Budapest as Fließgewässer
20.03. Dom B-612 – Novi Sad as Fließgewässer
24.03. Žiža – Banja Luka as Fließgewässer
25.03. AG Club – Sarajevo as Fließgewässer
26.03. NKC – Niš as Fließgewässer
27.03. KC Grad – Belgrade as Fließgewässer
01.04. SCDunja – Skopje as Fließgewässer
02.04. Bookva – Skopje as Fließgewässer
03.04. Valhalla – Kumanovo as Fließgewässer
04.04. Kanal 103 – Skopje as Fließgewässer
16.04. Lofos kasteli squat – Chania as Fließgewässer
11.05. ХАЛЕ 3 – Varna as Fließgewässer
12.05. Absinthe House, Plovdiv as Fließgewässer
13.05. Fabrika Avtonomia – Sofia as Fließgewässer
21.06. CK13 – Novi Sad as Fließgewässer
27.05. Fabrika Avtonomia – Sofia as Teresa C. F. R.
28.05. Filaret 16 – Bucarest as Teresa C. F. R.
29.05. Timișoara as Teresa C. F. R.
30.05. Belgrado as Teresa C. F. R.
31.05. CK13 – Novi Sad as Teresa C. F. R.
01.06. AKC Attack – Zagreb as Teresa C. F. R.
08.06. Mouton Noir – Montpellier as Fließgewässer y Ivette Díaz​-​Espín

Feel free to let me know if you want to set up something or hang out along the way!

While traveling I'll be responding slower and Ivette is sending out incoming orders
from Barcelona once every two weeks.

Record prices, besides new ones, are lowered.

New releases:
046 Pionera – Bolsa de piedras 12″ (Alternative Rock, Post Hardcore)
045 KLS / MARTÍ – Fama Split 12″ (Noise, Powerviolence, Electronic)
044 НАРКО ПТИЧКА – III Tape (Electroacoustic, Avantgarde)
043 VARIOUS INDIVIDUALS – Ακούσματα Απομόνωσης _α Tape (Ambient, Electroacoustic, Noise)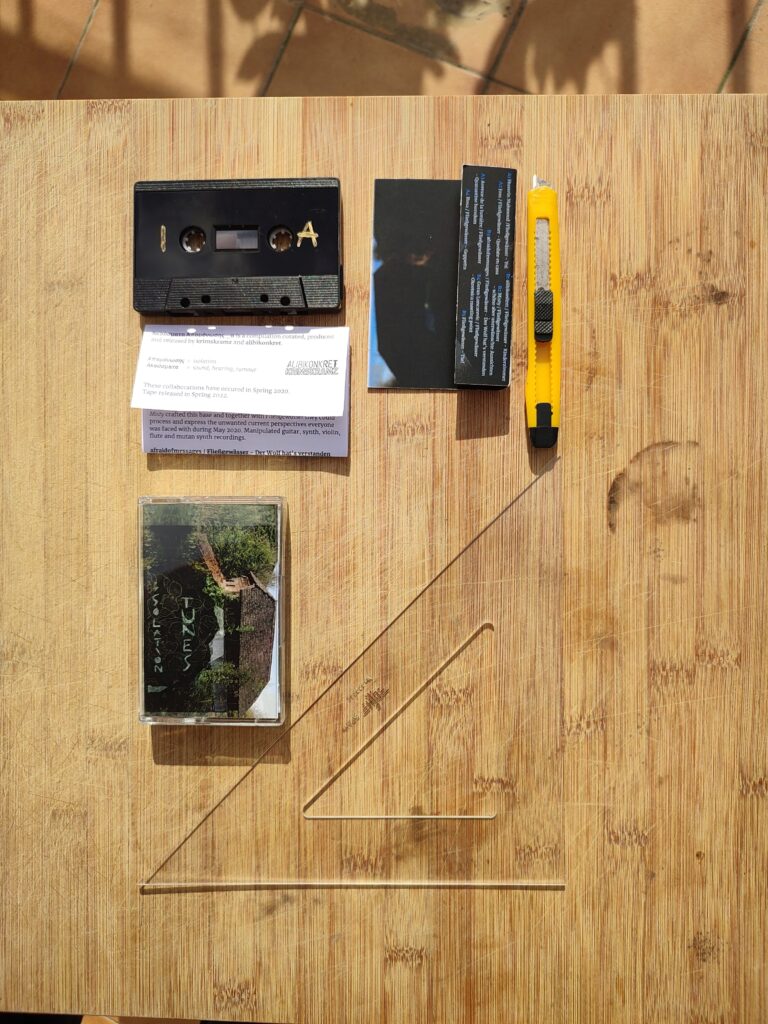 2021_
Out now: 042 ALIBIKONKRET – torpor Tape (Electroacoustic, Noise, Lofi, Ambient)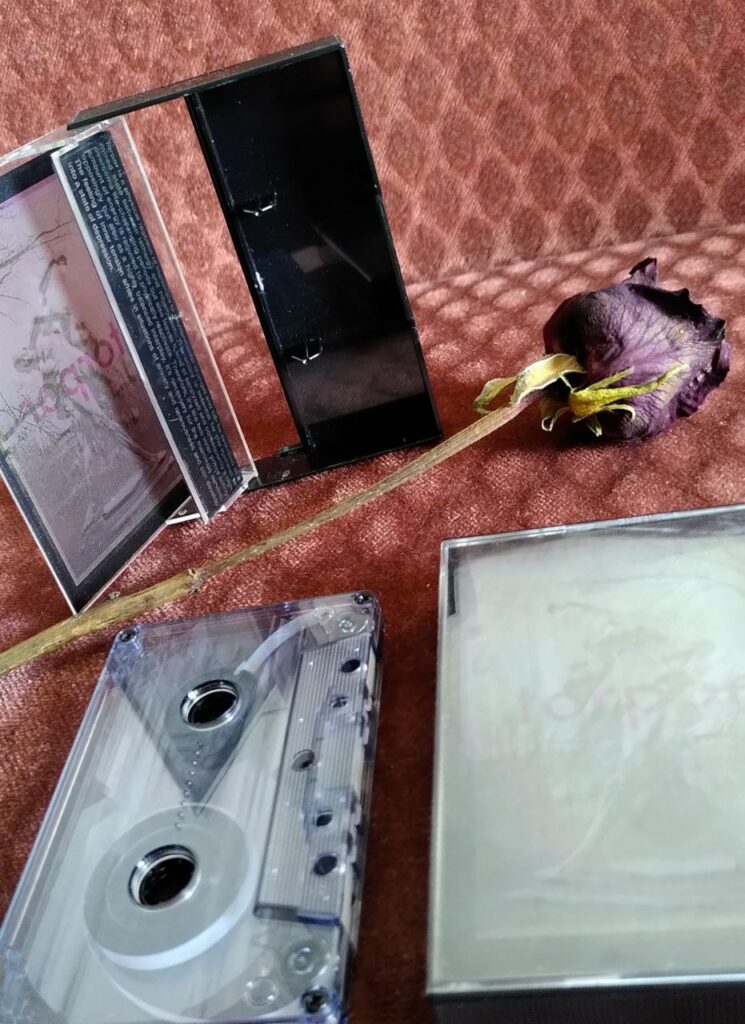 Out now: 041 KLS – Noisehits 12″ (Noise/Powerviolence)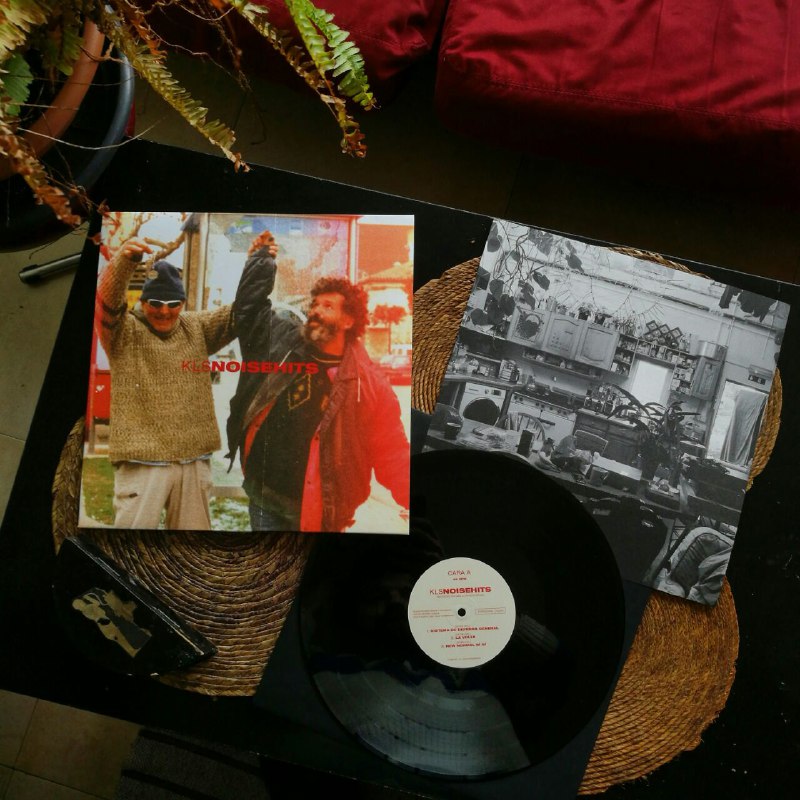 Not out yet: 036: WILLIAM LUKE VALERIO – He pujat al cel i he vist tots els dimonis dels que fugia Tape
(Ambient, Spokenword, Pop)
---
2020_

040: ALIBIKONKRET – Dummy Data Tape (Ambient, Electroacoustic)
039: TERESA CARRETERO FRANCISCO RICO – Flaschenpost Tape (Improvisation, Ambient, Political)
038: ABOVE THE TREE – King Above Tape (Noise, Blues, Folk)
037: FLIEßGEWÄSSER / IVETTE DÍAZ-ESPÍN – Enllaç Tape & Fanzine (Ambient,
Electroacoustic, Poetry, Impro)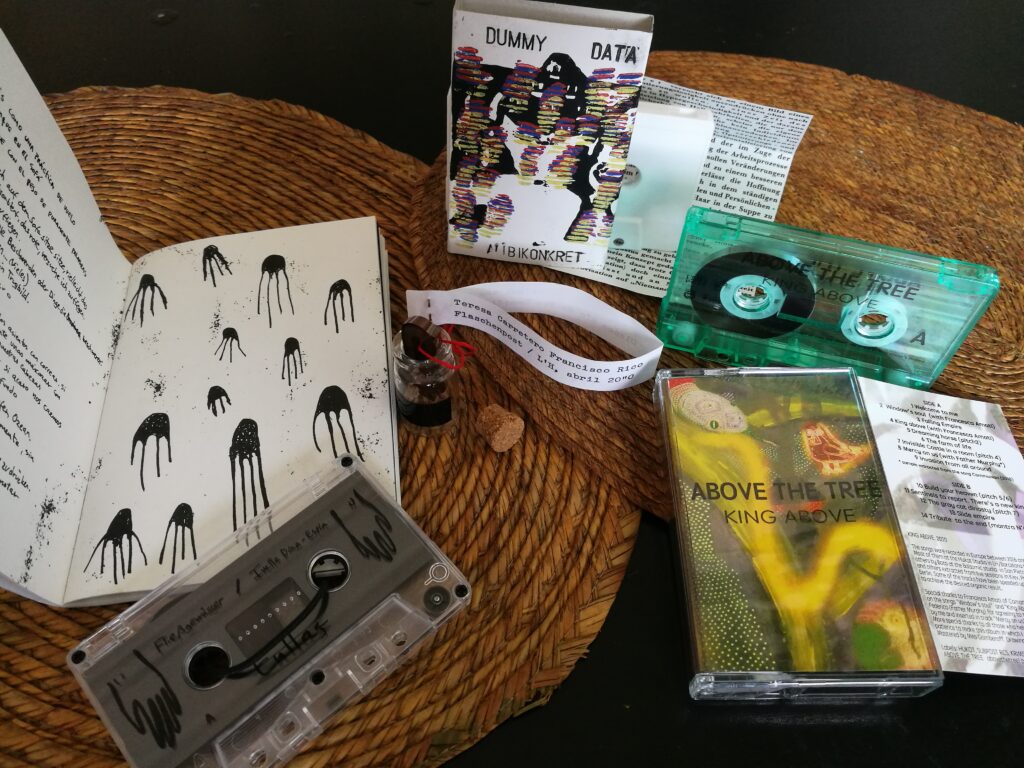 ---
2019_
035: LYTIC – onesidedlp 12″ (Screamo, Grind, Ex-Saetia, Ex-OffMinor)
034: TRÖPICAL ICE LAND – D 12″ LP (Screamo, Postrock)
033: TANO! – Cants Als Malsons 12″ LP (Post-Hardcore)
032: RECIPROCATE – Demo Tape (Rock, Blues, Ex-Shieldyoureyes)

…
---
Feel free to folllow us on Bandcamp in order to be informed about new releases automatically: