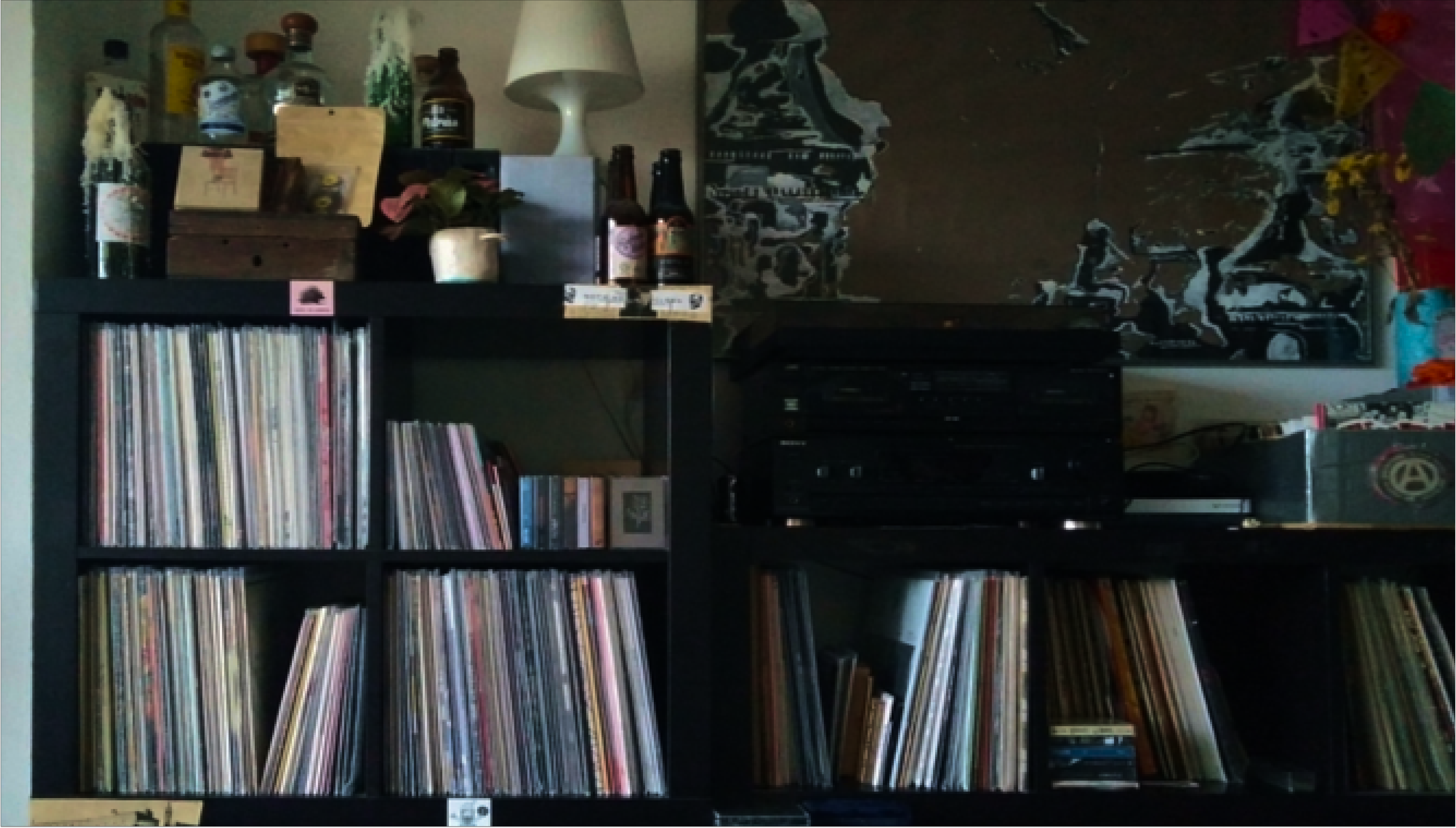 Thanks for visiting this page! It is the home of Krimskramz, a DIY label offering records and additional objects.
It has been founded in the beginning of 2015 in Würzburg, Germany and has been relocated to Barcelona in the end of 2015.
Originating in a Hardcore/Punk/Emo background Krimskramz already incorporates more than just these genres and for example gives home for more abstract, noisy, Electroacoustic and (No)Folk music, sticking to the DIY/DIT spirit of the above mentioned background.
---
2022_
This year I'm mainly focusing on traveling and playing concerts for example as Fließgewässer.
Seems like I'm forgetting most of the other stuff right now.
Places I've played this year:
Amposta, es; Barcelona, es; Lleida, es; Zaragoza, es; Montpellier, fr; Stuttgart, de; Wien, at; Budapest, hu; Novi Sad, srb; Banja Luka, bih; Niš, srb; Belgrade, srb; Skopje, mk; Kumanovo, mk; Chania, gr; Fethiye, tr; Karaburun, tr; Istanbul, tr; Varna, bg; Plovdiv, bg; Sofia, bg; Kriva Palanka, mk; Bucarest, ro; Timisoara, ro; Zagreb, hr; Rijeka, hr; Tarbes, fr; Alcanar, es; Santiago de Compostela, es; A Coruña, es; Xixón, es; Pilsen, cz; Berlin, de; Würzburg, de; Warsaw, pl
We have canceled the tour with alibikonkret when setting up for the concert in Klaipėda, Lithuania.
More than 3000 km later I'm back home in Barcelona. Once the situation is cleared up I will inform what happened.
As Teresa C.F.R. we are looking for concerts in Spain with Kennel from Oslo
23.10. Hospitalet?Barcelona?
25.10. Valencia?
26.10. Denia?
27.10. Málaga
28.10. Córdoba?Don Benito?Toledo?
29.10. Madrid
30.10. Bilbao?
31.10. Vittoria?Pamplona?Logroño?
01.11. Zaragoza?
02.11. Lleida?Vic?
03.11. Barcelona?Hospitalet?
---

So this year I'll be responding really slowly and
orders will take longer.

Record prices, besides new ones, are lowered.

New releases:
046 Pionera – Bolsa de piedras 12″ (Alternative Rock, Post Hardcore) out in Autumn 2022.
045 KLS / MARTÍ – Fama Split 12″ (Noise, Powerviolence, Electronic) out since Spring 2022.
044 НАРКО ПТИЧКА – III Tape (Electroacoustic, Avantgarde) release Date unknown yet.
043 VARIOUS INDIVIDUALS – Ακούσματα Απομόνωσης _α Tape (Ambient, Electroacoustic, Noise) out since Spring 2022.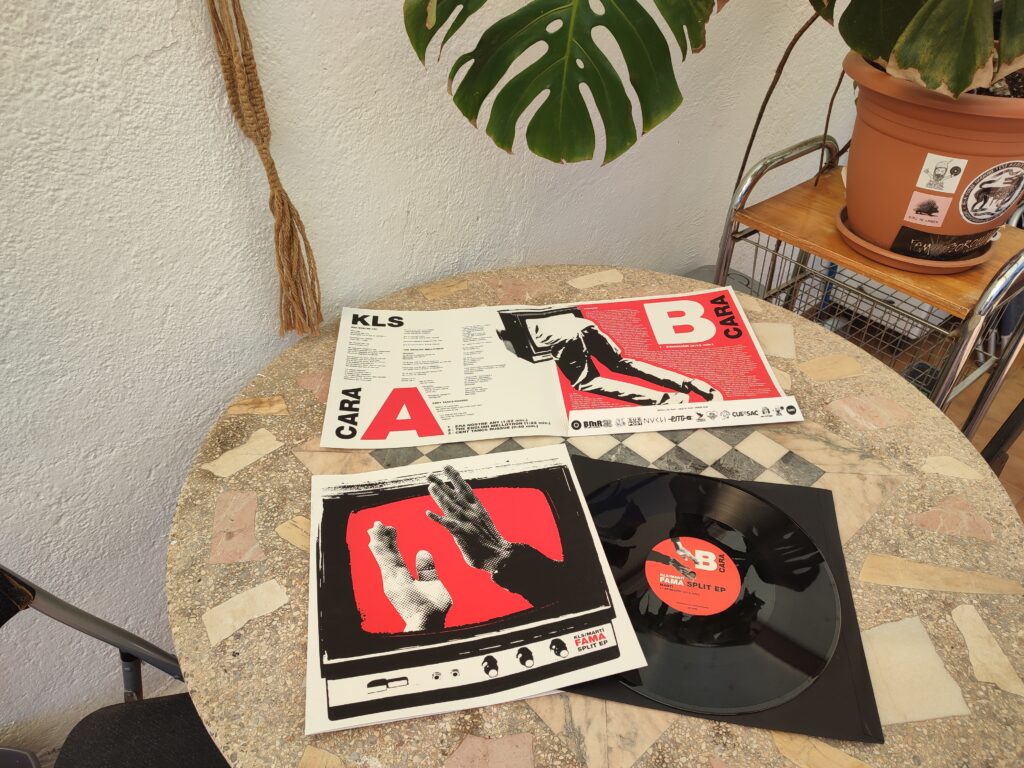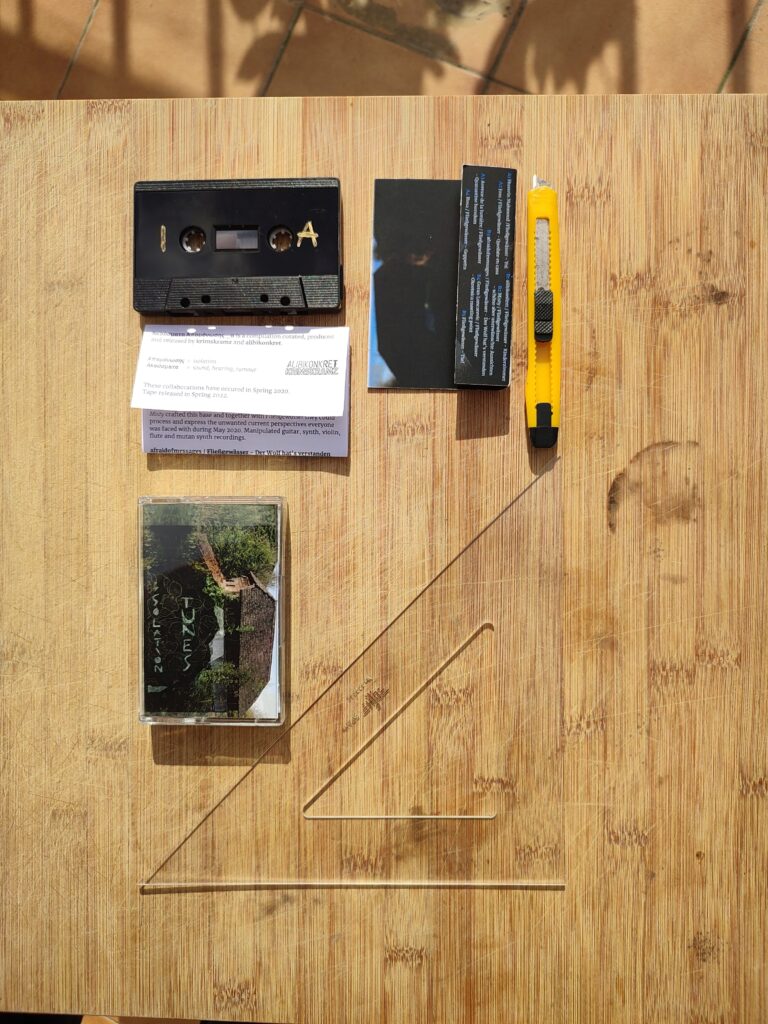 2021_
042 ALIBIKONKRET – torpor Tape (Electroacoustic, Noise, Lofi, Ambient)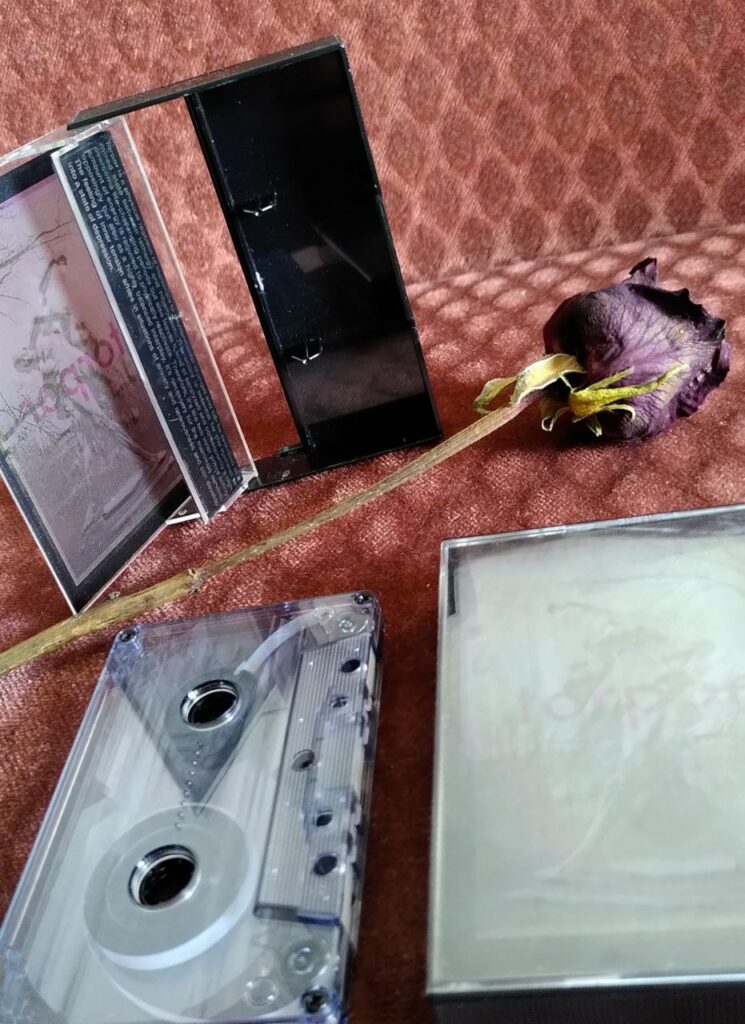 041 KLS – Noisehits 12″ (Noise/Powerviolence)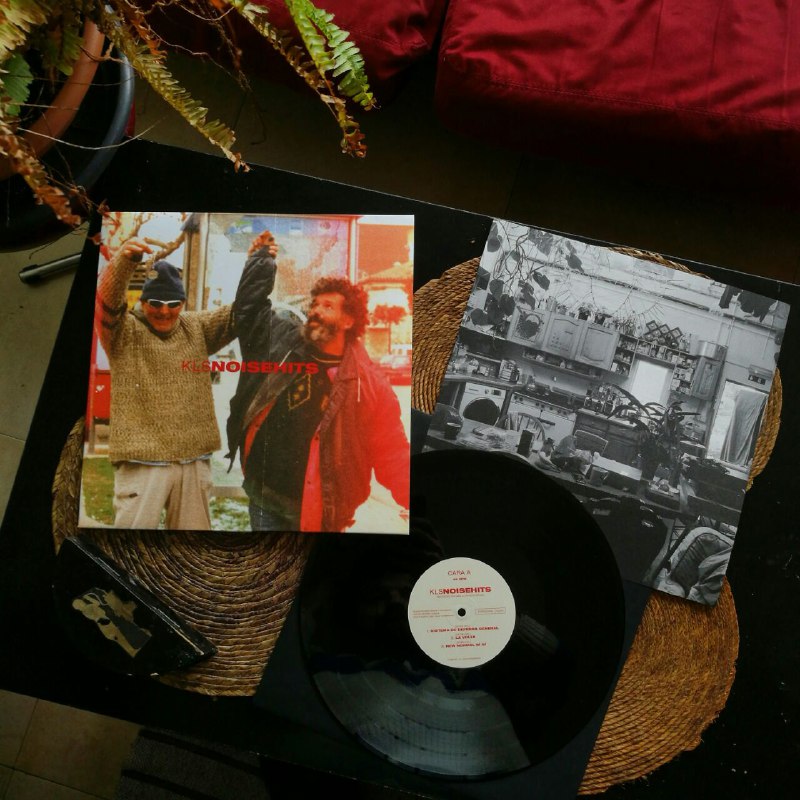 Not out yet: 036: WILLIAM LUKE VALERIO – He pujat al cel i he vist tots els dimonis dels que fugia Tape
(Ambient, Spokenword, Pop)
---
2020_

040: ALIBIKONKRET – Dummy Data Tape (Ambient, Electroacoustic)
039: TERESA CARRETERO FRANCISCO RICO – Flaschenpost Tape (Improvisation, Ambient, Political)
038: ABOVE THE TREE – King Above Tape (Noise, Blues, Folk)
037: FLIEßGEWÄSSER / IVETTE DÍAZ-ESPÍN – Enllaç Tape & Fanzine (Ambient,
Electroacoustic, Poetry, Impro)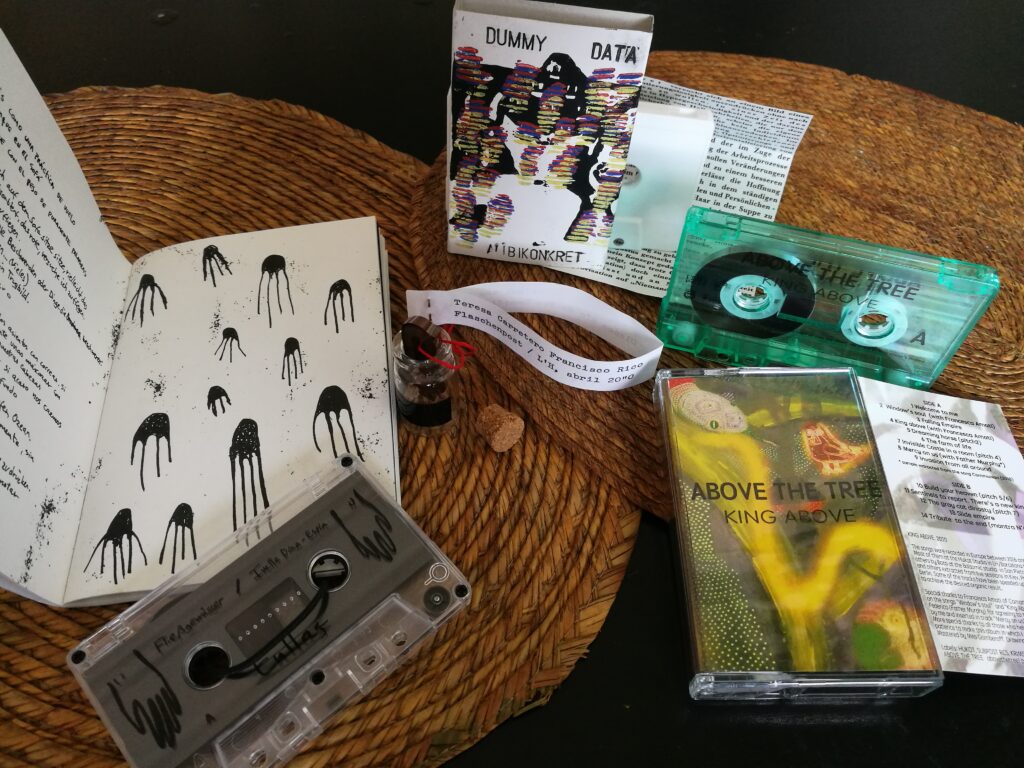 ---
2019_
035: LYTIC – onesidedlp 12″ (Screamo, Grind, Ex-Saetia, Ex-OffMinor)
034: TRÖPICAL ICE LAND – D 12″ LP (Screamo, Postrock)
033: TANO! – Cants Als Malsons 12″ LP (Post-Hardcore)
032: RECIPROCATE – Demo Tape (Rock, Blues, Ex-Shieldyoureyes)

…
---
Feel free to folllow us on Bandcamp in order to be informed about new releases automatically: