Seeing and meeting Eaglehaslanded in September 2012 in Subotica and Novi Sad in Serbia was a great experience and I both liked they live sets and hanging out with them a lot. Also having in mind that Nemanja was only 16 back then, just started playing drums and was already playing this two week tour around Europe impressed me.
The friendship with them lead to Stefan designing the Krimskramz logo among other things and some releases of Eaglehaslanded records through our old label Shivery Productions.
Foxmoulder came over to Europe in Summer 2015 touring with Eaglehaslanded and it was a nice chance to meet and see them on their last tour. Now many of them are active in the band Respire you should check out, too!

__________________________________________________________________________


Listen here:
______________________________________________________


Foxmoulder are Darren (bass), Em (vocals), Rohan (guitar) & Travis (drums).
They were a Screamo band from Toronto, Canada.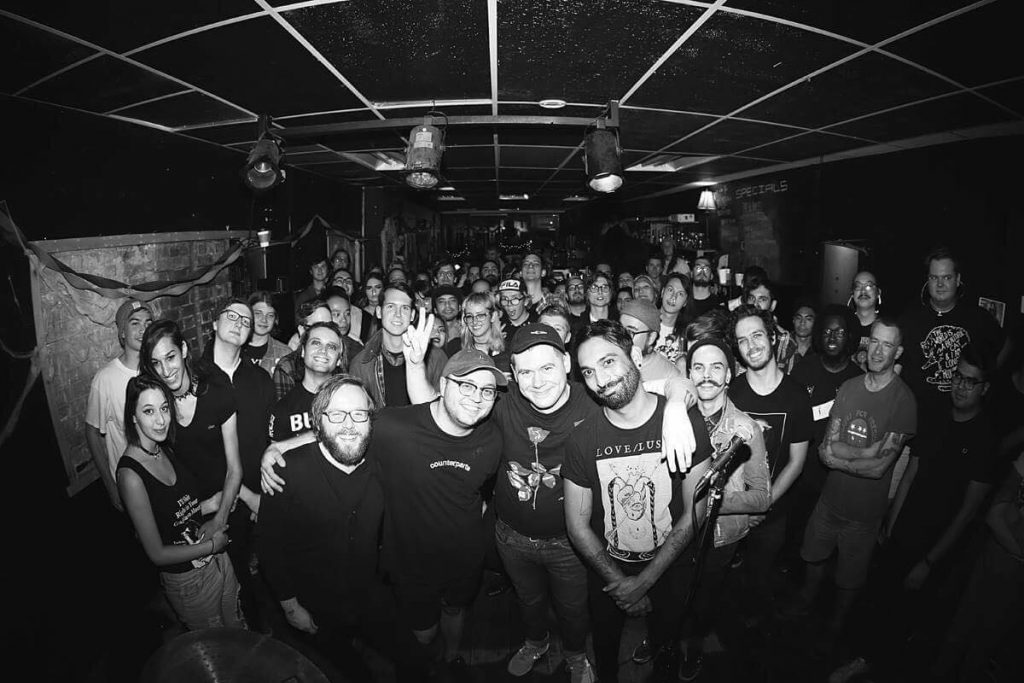 Eaglehaslanded are Djidji (guitar), Stefan (bass) and Nemanja (drums).
They are an Emoviolence band from Belgrade, Serbia.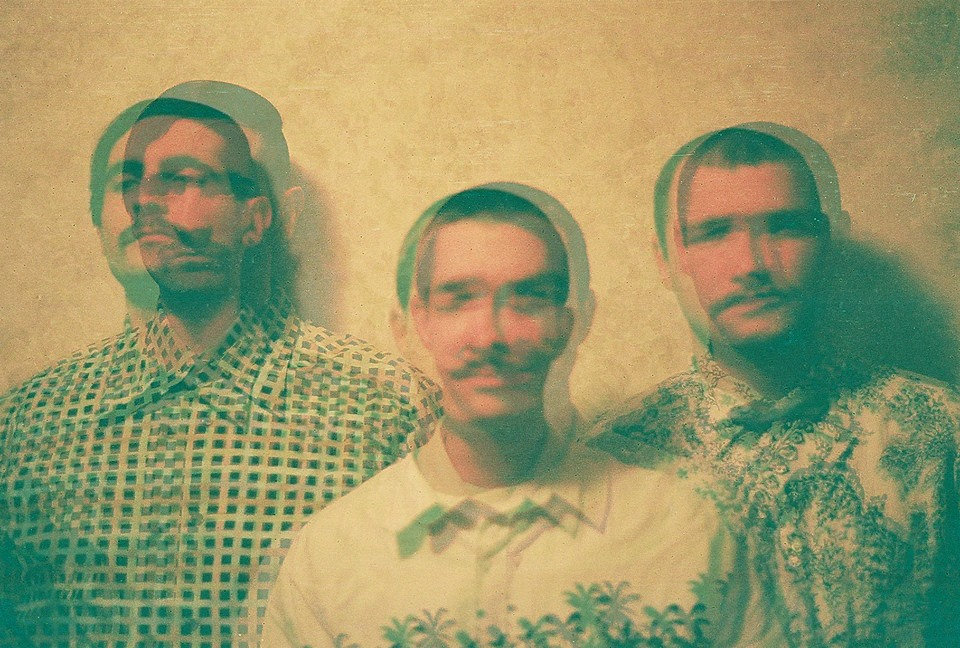 _________________________________________________________________


Pressing Info:
Black vinyl.
3 different screenprinted covers:
– white print on blue cardboard
– black print on red cardboard
– red print on beige cardboard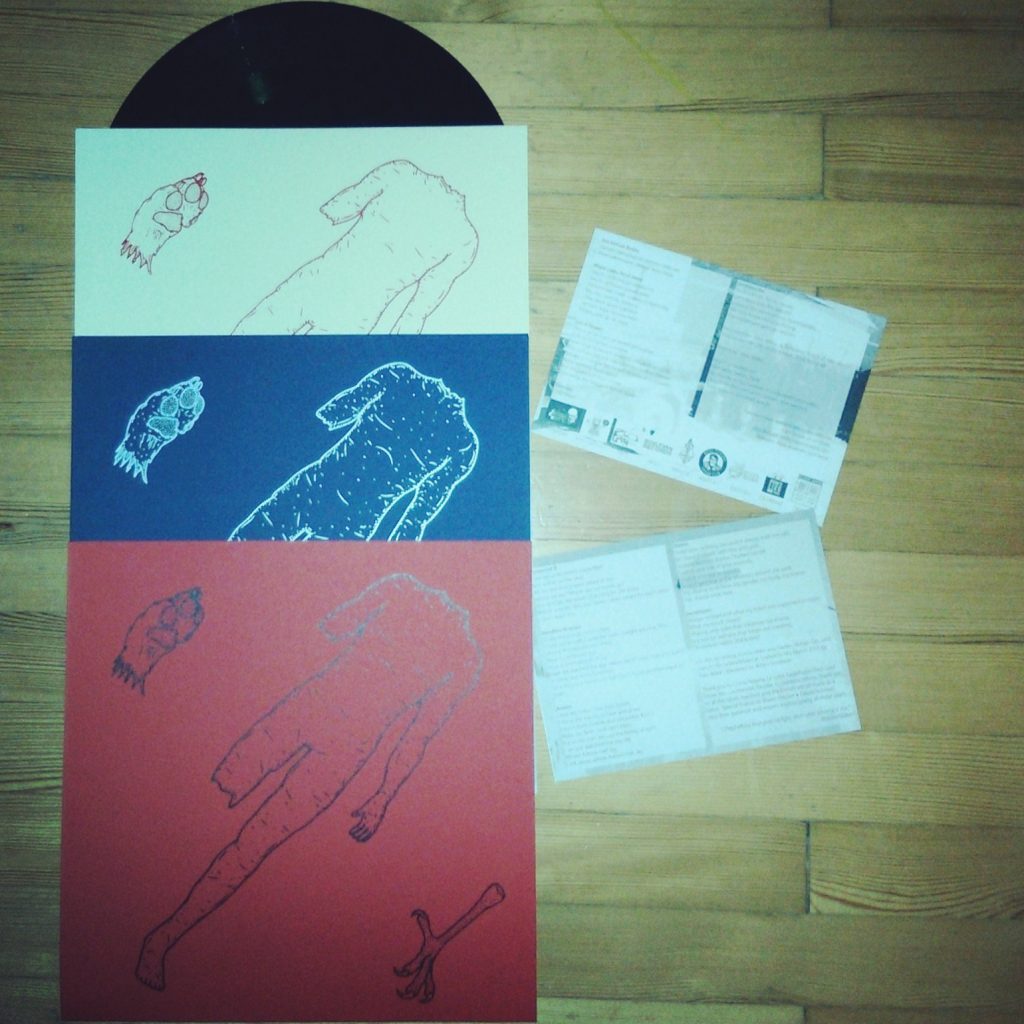 Product: Split 12″

___________________________________________________


Track List with Lyrics:

Foxmoulder – Tempered Ill
I will become silence made flesh 
and wither on the vine. 
All too few truths were asked of you 
where are we? 
Where did our home go? 
Rise and fall, 
Like waves that long for the shore. 
Wither and die, 
Likes lovers never meant for each other. 
I don't want this.


Foxmoulder – Needless/Anxious
Shake the bough, 
Set me free. 
Shake the bough, 
Carve the truth 
Straight into me. 
This silence, 
Burned into my chest, 
How it comforted you 
How it destroyed all of me. 
Have we reached the age, 
Where we're more than just scars? 
Another kiss, long forgotten. 
So is this your home you fight for? Or just another place to hide?

Foxmoulder – Antrim
Dear sky today I saw your bones, 
Found the the mantle to hew and gnaw. 
Found them hollow and savourless forms. 
Make me flesh, God can't bless. 
But as the stars are just the failing of light, I sat and watched the day die. 
Where Antrim met sky. 
I felt alone, 
Where Antrim met sky.

Foxmoulder – Shame
I held onto nothing, 
Because it always kept me safe. 
So I buried myself, 
With fear and guilt. 
Straight washed shame, 
I buried myself. 
Scratch and tear at your wounds, 
Scratch and tear to rebuild. 
Scratch and tear at the albatross around my neck. 
This shame ends here, 
My gender, my body, my home. 
This shame ends here.

Foxmoulder – Increments
Always so fearful of what 
My heart was supposed to mean. 
What my touch meant. 
Sharing only sides that minimize my shame. 
Is it lust for sadness, 
That keeps me crawling, 
On broken hands and knees?

Eaglehaslanded – Intro (Nightmares in Suburbia Pt. III)

Eaglehaslanded – Заклятые Враги
увидел свет.откопал могилу.тебя нет. 
тяжелый камень закрыл мне глаза.

Eaglehaslanded – Mora samo da se umre
Zasto se bojis da kazes ne
Zasto se bojis crnih dana
Zatvorenih ociju hodamo u nedogled
Mi smo njihova zivina
Oni nasa crna sudbina
Cetiri zida protiv tebe
Mora samo da se umre

Eaglehaslanded – Got a Flower
This is an anthem of bored generation. 
Give us a chance to evolve. 
New hope to bloom in minds of future activists. 
This culture will not trap us in our broken homes. 
Breaking the vow books will destroy all tv screens. 
Keep running from reality , 
But the past is in front of me, 
Distorting the image of future waves.

Eaglehaslanded – Tworatz
Cold heart.

Eaglehaslanded – Grobljanska
Such a lovely family house,
Let"s burn it to the ground.
Leaving the ashes on our burnt bodies.
We only know about suffering.
The nightmare goes on and on.

Eaglehaslanded – 1000 Palms

________________________________________________________


The Foxmoulder / Eaglehaslanded Split 12″ was released on August 22 in 2015 by Zegema Beach Records (Canada) Désordre Ordonné(Canada) Koepfen (Germany) Mosh Potatoes (Belgium) Boslevan Records (UK) trvs records (Russia) Don't Live Like Me Records (USA) 0331records (Romania) and Krimskramz (Spain).